About the Port of Buffalo
The Port of Buffalo, owned and operated by Gateway Metroport, ranks 28th amoung all U.S. seaports and seventh of the Great Lakes ports. Located at the eastern end of Lake Erie, it is 22 miles from Port Colborne, Ontario, the Welland Canal's terminus on Lake Erie, and is the first major U.S. port of call encountered on entering the Great Lakes. Its central location within 500 miles of the major population and distribution centers of the Northeast and North Central States, and within 500 miles of 75 percent of the Canadian population, makes it ideal for industry and distribution.
The Port has excellent facilities: piers with 27 feet of water (Seaway standard depth) alongside, can accommodate seven vessels simultaneously. Two hundred acres located on or near deep water are set aside for bulk cargo storage; self unloaders and conventional bulk carriers can discharge and load while sheltered by the harbor breakwall. More and more shippers are taking advantage of the Port's excellent bulk distribution facilities.
In addition to a number of heavy fork lift trucks, two portable conveyor belt systems and other modern material handling equipment, the Port recently acquired a 230 ton American crawler crane and a heavy duty front end loader. The crawler crane, when "married" to the Port's existing 50 ton LeTourneau gantry crane, offers dramatic lifting capability. The LeTourneau, with its lifting capacity of 50 tons at 40 feet, has the accessories: hook, bridle, electo-magnet, sling and spreaders, to move any type of cargo quickly and economically. Its high mobility enables it to serve both the general cargo and bulk piers. A highly mobile Kolberg conveyor system is also available.
The Port of Buffalo is a member of the Council of Upstate Ports of New York, a forum for discussion and resolution of problems common to New York's upstate port; it played a leading role in forming the Port of Buffalo Users Group, a cooperative unit formed by local shippers for consolidation of cargoes and inducement of regularly scheduled steamship services.
CONTACT YOUR GREAT LAKES VESSEL AGENT
---
The Maritime Concierge for Canadian & U.S. Great Lakes Ports
As Canadian Vessel Agents and Great Lakes Agents, World Shipping is the maritime concierge for Canadian Great Lakes ports and all U.S. Great Lakes Ports including:
Canadian Vessel Agents – Canadian Ports
Great Lakes Vessel Agents – U.S. Ports
 About World Shipping, Inc.
---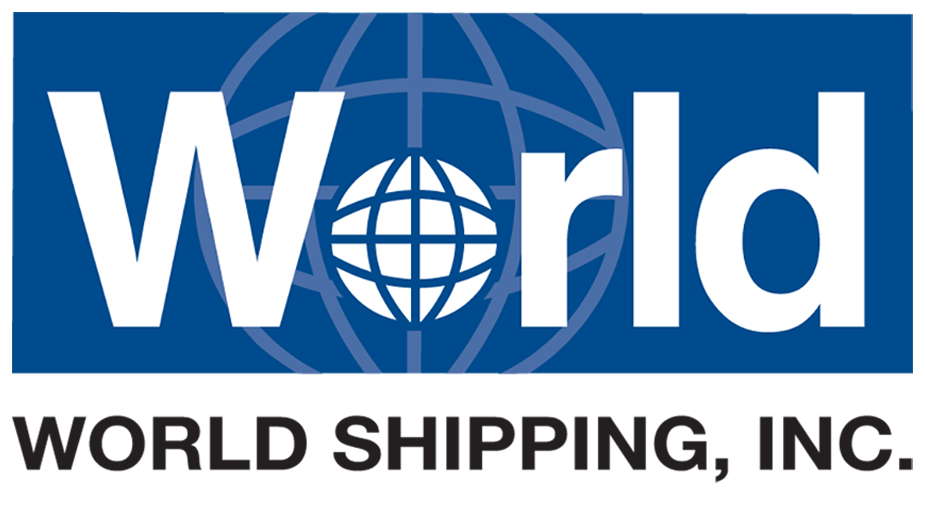 Over 55 Years of Heritage
Since 1960, World Shipping has been active in serving shippers and receivers of international cargo operating in multiple segments, including freight forwarding, ocean freight, trucking, rail operations, warehousing and distribution, bulk liquid international logistics, and customs clearance. Headquartered in Cleveland, OH, The World Group companies include World Shipping, Inc., ContainerPort Group, UWL, World Distribution Services, and NewPort Tank Containers.
Vessel Agents Since 1960
World Shipping, Inc. is an independent shipping agency (Great Lakes Vessel Agents & Canadian Vessel Agents) specializing in vessel operations, APIS/AMS/ACI/ENOA/D, grain forwarding and project logistics.
---