Cruise Ship Agents Serving the Great Lakes & Canada
Reliable agents connecting the ship to the shore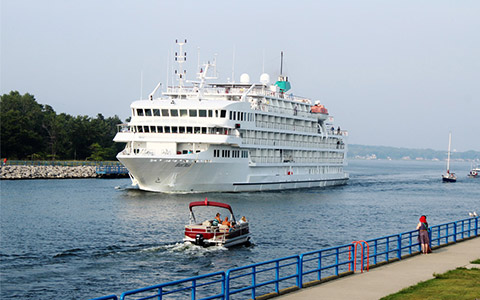 Since 1960, World Shipping has represented vessels of all shapes and sizes traveling throughout the Great Lakes, making us one of the largest and most experienced agencies in the region. 
We are proud to provide a full suite of agency services, including itinerary and voyage planning, bunkering, customs clearance and more, to cruise ships calling on all Great Lakes and Canadian ports.
We are specialists in the Great Lakes. Our dedicated, reliable team has a deep understanding of the local conditions and rigorous requirements of the cruise industry.  We use our expertise to pass on time- and cost-savings to our clients while solving tough logistical challenges.
Our team is well-versed in Customs, USCIS, U.S. Coast Guard, and other maritime rules and regulations, ensuring accuracy and compliance at every stage of the vessel's journey.  Our agents attend industry events and keep up-to-date with new trends and developments.
Over the years, we have developed strong relationships with port and local authorities, customs and immigration officials, terminal operators, stevedores, and suppliers.  These relationships enable us to provide a diverse array of services to meet and exceed our clients' needs.
As the maritime concierge for all Great Lakes Ports, cruise ship owners and operators will experience best-in-class customer service, ensuring each port call and every voyage is performed in the safest, quickest and most cost-efficient manner.
Your one-stop shop for all your cruising needs
---
Our Services
The experienced cruise ship agents at World Shipping provide the following services to cruise vessels calling on the Canadian and U.S. Great Lakes Ports:
Formalities
Voyage & itinerary planning
Pre-arrival preparation, Customs entry & clearance of vessels
Customs & immigration for guests & crew
Medical assistance for guests & crew
Legal representation
Deserter & stowaway formalities
Inspections, including coordination with inspectors & Seaway Authorities
Post-departure services: documentation & settlement of final disbursement account
Vessel Services
Refueling & bunkering
Berth allocation & reservations
Coordination & management of multiple port calls
Cash to master
Crew change, including transportation & lodging arrangements
Stevedoring arrangements
Ship supply loading
Spare parts logistics
Waste disposal
Repairs & technical supervision
Offshore support
Vessel Agents Since 1960
World Shipping, Inc. is an independent shipping agency (Great Lakes Vessel Agents & Canadian Vessel Agents) specializing in vessel operations, APIS/AMS/ACI/ENOA/D, grain forwarding and project logistics.
Since 1960, World Shipping has been serving shippers and receivers of international cargo operating in multiple segments, including freight forwarding, ocean freight, trucking, rail operations, warehousing and distribution, bulk liquid international logistics, and customs clearance.
Headquartered in Cleveland, OH, The World Group companies include World Shipping, Inc., ContainerPort Group, UWL, and World Distribution Services.
World Shipping is a proud member of the Great Lakes Cruising Coalition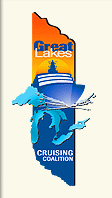 Request a Quote
Email: WSIVSL@worldshipping.com
Phone: 440.895.8296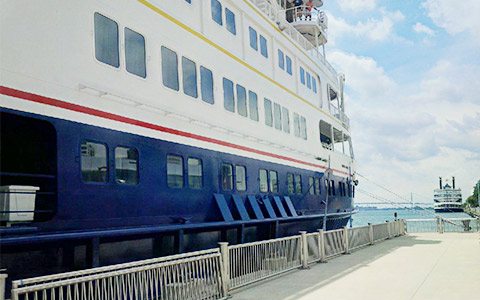 ---
Best in Class Maritime Concierge for Canadian & U.S. Great Lakes Ports
As Canadian Vessel Agents and Great Lakes Agents, World Shipping is the maritime concierge for Canadian Great Lakes ports and all U.S. Great Lakes Ports including:
Canadian Vessel Agents – Canadian Ports
Great Lakes Vessel Agents – U.S. Ports
Map
Tools
View the Vessel Passage Maps
Route Distance Calculator
Visit the Highway H2O Website
VISIT THE USGLSA WEBSITE
---
Related News