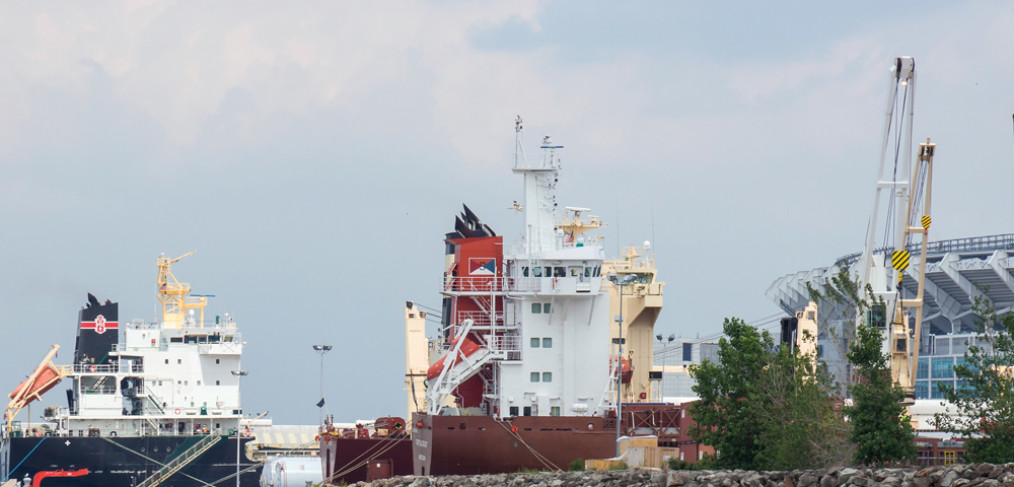 World Shipping Continues to Grow Quarter After Quarter in 2015, Invests in Cultivating Future Industry Professionals
CLEVELAND, OH (July 9, 2015) – World Shipping, Inc. experienced a significant period of growth in Q4 2014 that has continued into the first half of 2015. An increased customer base and business volume has prompted World Shipping to grow its team of best-in-class supply chain professionals as well as continue to maintain the more comprehensive in-port service on the Great Lakes.
"We feel fortunate to work with an increased network of customers and we continue to expand our service offering to meet their ever-changing needs. In the evolving landscape of vessel operations, it is critical that our team is a step ahead and is always anticipating needs before they arise," says World Shipping Vice President of Operations, Dennis Mahoney.
As a company, World Shipping is dedicated to growing expert team members internally, building succession plans to support growth of the company and its seasoned staff. Recent staffing additions include two roles within the support team: Jordan Brumm (Vessel Operations, Chicago Office) and Agron Dedvukaj (Vessel Operations, Detroit Office). In addition, the Vessel Division's commercial manager, Ms. Jackie Csiszar, is currently attending The University of Denver's Transportation Institute, and will receive her Masters of Science in Transportation Management degree in June of 2016.
About World Shipping, Inc.
World Shipping, Inc. is an independent shipping agency specializing in vessel operations, APIS/AMS/ACI/ENOA/D, grain forwarding and project logistics. Our vessel operations and port agency staff is the largest and most experienced in the Great Lakes. World Shipping is the maritime concierge for all Great Lakes Ports including: Cleveland, OH; Ashtabula, OH; Erie, PA; Oswego, NY; Buffalo, NY; Detroit, MI; Toledo, OH; Ludington, MI; Port Huron, MI; Bay City, MI; Chicago, IL; Burns Harbor, IN; Milwaukee, WI; Green Bay, WI; Menominee, WI. Since 1960, World Shipping has been active in serving shippers and receivers of international cargo operating in multiple segments, including freight forwarding, ocean freight, trucking, rail operations, warehousing and distribution, bulk liquid international logistics, and customs clearance. Headquartered in Cleveland, OH, The World Group companies include World Shipping, Inc., ContainerPort Group, United World Line, World Distribution Services, and NewPort Tank Containers.
For more information, please visit www.worldshipping.com.
###