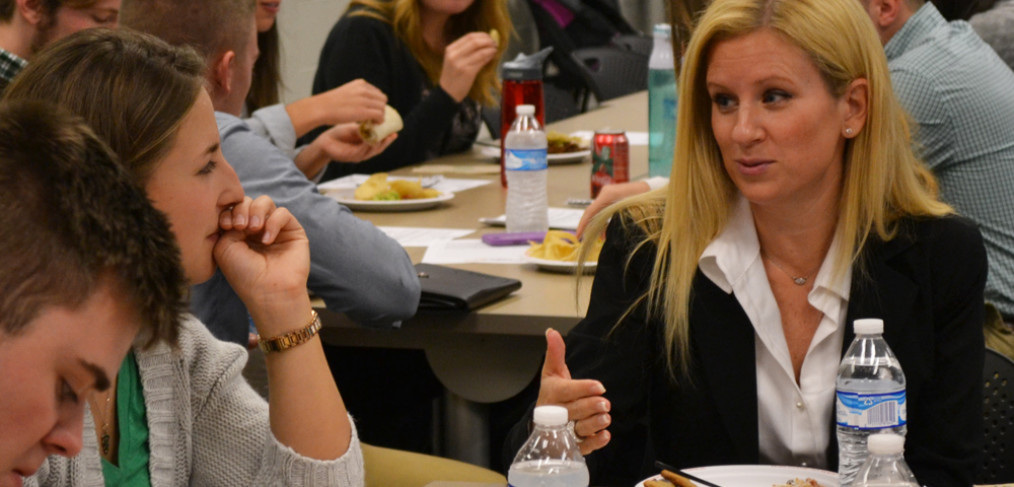 Building Enthusiasm with the Next Generation of Shipping Executives
The Ohio State University College of Food, Agricultural, and Environmental Sciences recently invited Jackie Csiszar, Director Business Development, World Shipping, Inc. to speak at their quarterly Dinner & Discussion series in Columbus. As a logistics veteran that has spent the last 19 years leading Business Development for World Shipping, Jackie is passionate about speaking with students about the scope of opportunity within the industry. She was particularly interested in showcasing the type of careers available and giving insight into what makes this business exciting.
Many people – upon hearing 'logistics' – think the implications of what we do starts and stops with transportation. While that is certainly a part of it, there are many different aspects to this industry. What we do goes beyond loading cargo into containers – it's about the global economy and how we drive business around the world.
In addition to giving students a sense of the logistics landscape, Jackie enjoyed the format of the series being conversational in nature. This allowed her to connect with the students in a two-way dialogue, giving them the chance to ask engaging questions.
Jackie was very impressed with the students she met with; they were extremely bright and curious. Being involved with education opportunities such as these, fuels Jackie's passion and appreciation for this industry. She is committed to helping develop those entering the field and looks forward to continuing the partnership between The Ohio State University and World Shipping for years to come!