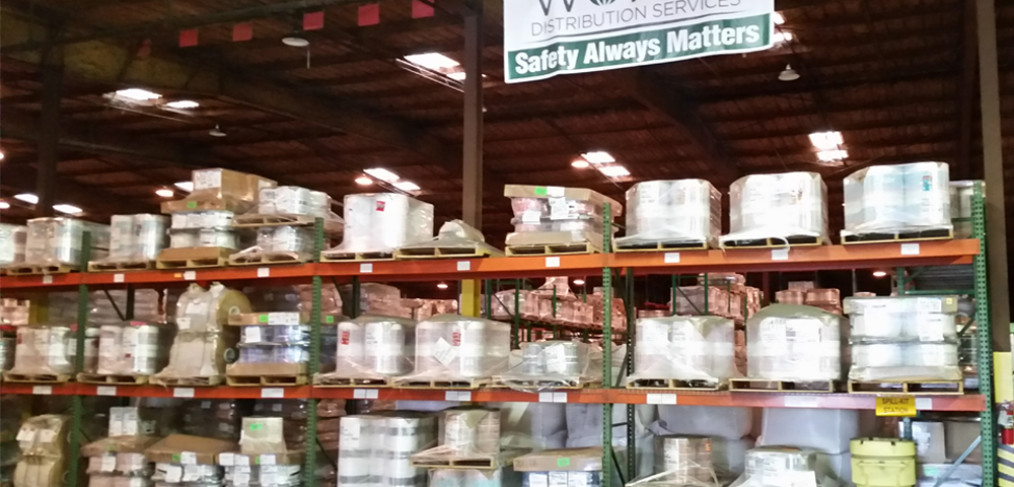 CINCINNATI, OH (March 30, 2015) – World Distribution Services is proud to announce the opening of their new facility in Cincinnati, Ohio, taking place on April 1, 2015. WDS has held a presence in the Cincinnati/Kentucky region for over 15 years. This move marks a new chapter for the company, allowing WDS to expand the warehousing footprint and more readily compete in the Ohio Valley market. The expansion in Cincinnati adds to an already well established warehousing footprint WDS has in the Ohio Valley in Cleveland and Columbus.
"We look forward to elevating our service offerings through our expansion in this market," says WDS Vice President, John Morrow. "This facility exhibits many exciting features such as: 41,200 square feet of warehouse space with room to expand to 160,000 square feet, T5 lighting throughout, 7 dock doors, 28' clear height, expansive trailer parking and easy major freeway access."
Morrow continues: "This strategic expansion demonstrates how committed WDS is to the Ohio Valley market as well as our dedication to meeting our customers' needs in 2015 and beyond."
The new facility will be located at 3023 East Kemper Road, Building 13, Cincinnati, Ohio 45241.
ABOUT WORLD DISTRIBUTION SERVICES
World Distribution Services (WDS) is a leading provider of creative domestic and global supply chain solutions, specializing in warehousing and logistics. WDS possesses the facilities, network, equipment, expertise and, most importantly, a team of professional, talented staff whose mission is to exceed customers' expectations.
In addition to the WDS corporate headquarters (located at 1340 Depot Street, Cleveland, Ohio 44116), WDS offers 14 strategic warehousing locations across the United States including most major East Coast, Gulf and West Coast port locations. The company also operates seven intermodal Class I rail facilities in the US Midwest & the Columbus, OH that offer bulk transload services, specialized heavy & oversize transloading capabilities and private intermodal rail service.
WDS is a division of The World Group of Companies, leveraging over 55 years of collective experience in providing cargo transportation services across the globe.
Learn more at www.worldds.net
###