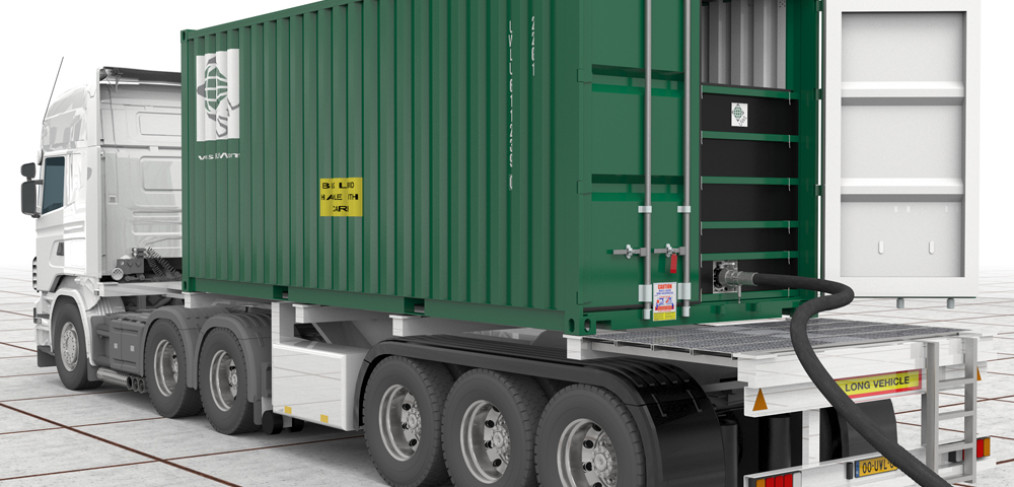 CLEVELAND, OH (January 25, 2016) – Asset-based freight forwarder, UWL, has launched a new proprietary solution for shipping non-hazardous bulk liquid cargo – the UWL FlexiTank. This solution – along with current third party offerings that the company already has in place – improves quality and expands options for clients all while saving them money.
UWL's Chris Booij, Global & Europe Director, UWL FlexiTanks & Bulk Liquid Logistics, cites this as an important addition to the company's growing breadth of services: "With the expansion of our [UWL's] bulk liquid offerings with the new UWL FlexiTanks, we are able to provide competitive products and services for our growing, global customer base in the bulk liquid industry. This allows us to meet, and often, exceed their goals, objectives and expectations. We do not strive for the highest market share in the industry, but instead, to simply provide the best customer service in the industry."
Booij further explains that the UWL FlexiTank product line offers UWL's customers a unique, competitive advantage. "Through our expertise and dedication, we are able to make a difference in our customers' business. Our unique structure as an asset-based forwarder allows us to offer cross-functional products and services to customers in order to minimize costs and maximize effectiveness and efficiency".
Steve Williams, Regional Director, North America, UWL FlexiTanks & Bulk Liquid Logistics, further expands on the strategic, global UWL network and expertise and professionalism of its staff. "Operating as a global NVOCC, UWL offers a ready-built operating network and infrastructure staffed with seasoned logistics professionals that are able to provide supply chain solutions to the chemical, food and logistics management industry on a worldwide basis. Adding UWL FlexiTanks as a packaging alternative for bulk liquid transport is a natural fit for our already extensive scope of service offerings. This provides our customers with a 'one-stop-shop', but with the same professionalism and dedication to excellence that all UWL clients have come to expect."
Eelco Cossee, UWL Vice President, underscored Booij and William's sentiments: "Bulk liquid shippers around the world trust UWL's comprehensive supply chain solutions and end-to-end service offering. The UWL FlexiTank launch shows our current and prospective customers that we never stop innovating in ways that will positively affect the results that matter most – ease, value & reduced costs."
UWL FlexiTanks are available immediately. View product photos and download product information at www.shipuwl.com/FlexiTanks.
About UWL 
UWL is a full service, asset-based global 3PL. We are fully licensed and bonded to provide freight forwarding, customs house brokerage, ocean freight (FCL, LCL), bulk liquid logistics, supply chain visibility, vessel chartering services and project cargo and airfreight internationally. We also provide road and rail freight, overweight cargo solutions, domestic truck brokerage (FTL/LTL), warehousing and distribution using our network of 20 warehouses strategically located across the U.S. We use technology to tie these services together to provide worldwide, integrated solutions. UWL is headquartered in Cleveland, Ohio with additional management offices across the U.S., Asia, Europe and South America.
UWL is a subsidiary of World Shipping Inc., an industry leader since 1960 with over 55 years of market experience dedicated to providing innovative cargo transportation and freight services while delivering the highest level of customer service available in the industry. Headquartered in Cleveland, OH, The World Group of Companies include World Shipping, Inc., ContainerPort Group, UWL, World Distribution Services and Newport Tank Containers. The World Group provides seamless end-to-end solutions with maximum control of the supply chain.
For more information, please visit www.shipUWL.com.
###