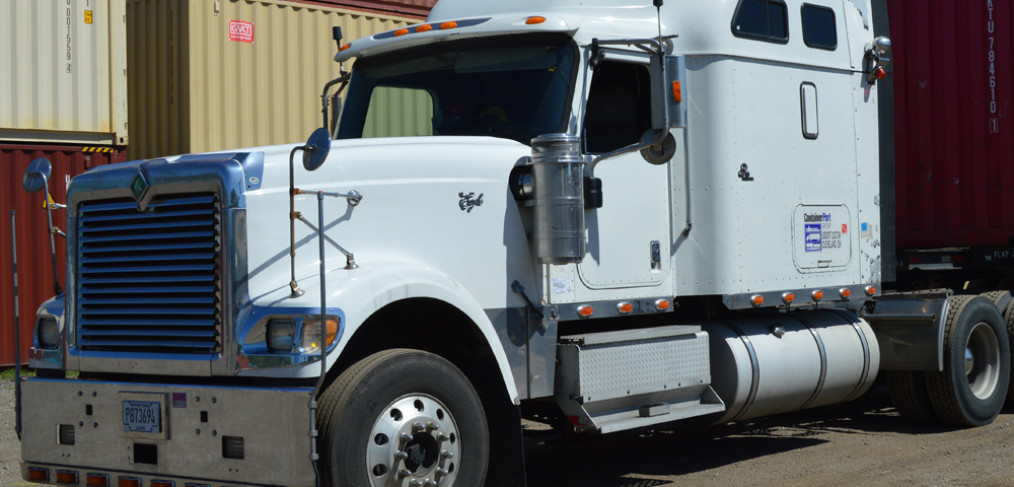 CLEVELAND, OH (January 20, 2015) – ContainerPort Group, Inc. (CPG) is pleased to announce the promotion of Vince Kraus to the newly created position of Director of Terminal Services.
Kraus' expanded role will have him managing terminal services in Cincinnati, Cleveland, Columbus, Detroit, Louisville, Indianapolis & St. Louis. He will continue to report to Glenn Fehribach (Senior Vice President – Midwest) in his new role.
This promotion underscores a seminal moment in CPG's continued growth & evolution in its container-yard (CY) service offerings that are so critical to the international supply chain (in particular to the ocean carriers, leasing companies, chassis owners, as well as the truck drayage community).
"Vince is ideally suited to lead our Terminal Services group with his 19+ years of hands-on experience in the business," says Fehribach. "Over his career, he has worked in nearly all of CPG's container-yards at one time or another (in addition to several rail yards), either working on or managing everything from gate inspections to running a yard hostler to operating a container lift machine to M&R administration."
Kraus' hard work was recognized and rewarded in 2006 when he was named Terminal Manager in Louisville, again in 2009 when he was named Regional Manager (Louisville, Indianapolis, and St. Louis) & more recently in 2013 as Regional Manager (Cincinnati, Columbus, and Louisville).
Kraus is well respected within the World Group of Companies & importantly, by many of their steamship line, leasing company, and chassis-pool customers. Vince is also involved in the intermodal industry through his service on IANA's Safety Task Force Committee.
About ContainerPort Group
ContainerPort Group, Inc. headquartered in Cleveland, Ohio, is a leading provider of services to the container shipping industry and is celebrating its 43rd year of operation. CPG provides both motor carrier services and terminal services (depot, CY, equipment maintenance, rail ramp operations) to shipping lines, railroads, shippers/receivers, and freight intermediaries with concentration on international cargoes. CPG operates facilities and terminals in 16 distinct geographic markets throughout the Midwest, Ohio Valley, Northeast and Southeast regions.
Information
Jim Kramer
Senior Vice President, Commercial
P: (440) 895-8145
###