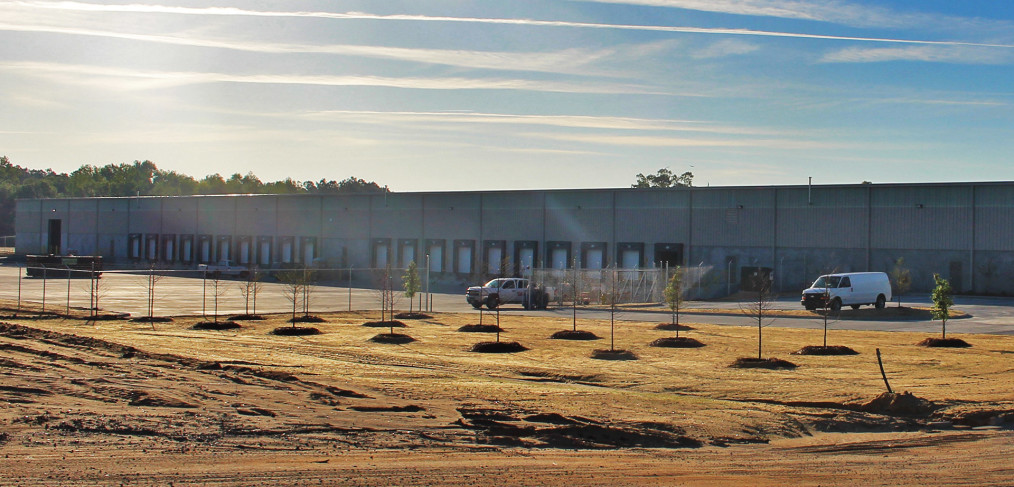 In response to the growing industrial warehousing demand in Savannah, GA, World Distribution Services (WDS) announced the relocation and expansion of its warehouse and distribution facility in the Southeast region. The newly built, Class-A, 150,000 square-foot facility is ahead of schedule, with an anticipated opening date set for June 1, 2017.
"It's important we announce our elevated service offerings through a new Savannah, GA expansion" said Dale Young, Director of Warehousing & Distribution for WDS. "The market remains tight for space and the timing is great for us to launch this new facility," Young explained, "This is a great opportunity for us to provide the space our customers need for their growing businesses in the region."
Savannah, GA is the 2nd largest port terminal on the East Coast and a significant logistical hub for both importers and exporters. The new warehouse is strategically located 9 miles from the port, directly off Jimmy DeLoach Parkway in Pooler, GA. Senior Vice President, John Morrow states, "WDS is pleased with their progress to date. The warehouse's close proximity to the Port of Savannah adds further value to their services and high speed connectivity to the highway systems."
WDS currently has an existing 100,000 square-foot warehouse in Savannah, GA that will soon be transitioning to its new location. As part of World Group of Companies, WDS also expanded their logistics network with their intermodal drayage company, who have added a significant number of trucks into the market to support WDS and World Shipping clients. WDS continues to bring competitive advantage to the Savannah market and enjoys becoming an active member in the local maritime logistics community.
The WDS Savannah warehouse and distribution facility will be located at:
WDS Savannah
100 Morgan Lakes Boulevard
Pooler, GA 31332
T: 757-853-5411
E: sales@worldds.net
ABOUT WORLD DISTRIBUTION SERVICES
World Distribution Services (WDS) is a leading provider of creative domestic and global supply chain solutions, specializing in warehousing and logistics. WDS possesses the facilities, network, equipment, expertise and, most importantly, a team of professional, talented staff whose mission is to exceed customers' expectations. In addition to the WDS corporate headquarters located in Cleveland, Ohio, WDS offers 11 strategic warehousing locations across the United States including most major East Coast, Gulf and West Coast port locations. The company also operates three intermodal Class I rail facilities in the Midwest and Columbus, OH that offer bulk transload services, specialized heavy and oversize transloading capabilities and private intermodal rail service. WDS is a division of The World Group of Companies, leveraging over 55 years of collective experience in providing cargo transportation services across the globe.
Contact:
John Morrow (WDS)
Senior Vice President
Tel: 757-741-5825
Email: morrowj@worldds.net
Contact:
Dale Young (WDS)
Director of Warehousing & Distribution
Tel: 757-853-5411
Email: youngd@worldds.net