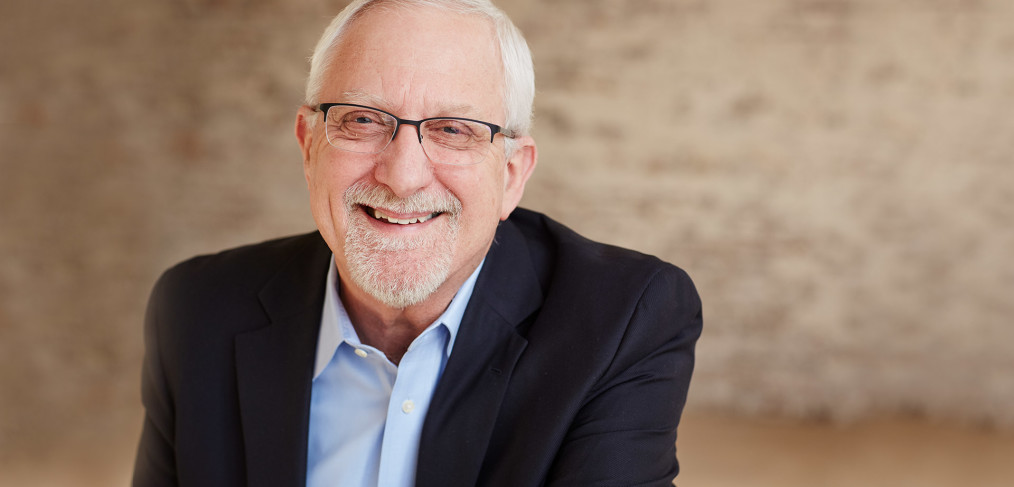 CLEVELAND, OH – October 30, 2017 – ContainerPort Group, Inc. announced today that its President and long-time company veteran, Russel A. Graef, passed away on October 26, 2017. It is with great sorrow that we share the loss of one of the intermodal industry's founders, pioneers and collaborators.
Since CPG's founding in 1971, Graef held executive positions in all divisions of the business, including terminal operations, sales, logistics, fleet safety, trucking, depot/CY and M&R operations.  Fred Hunger, CEO of World Shipping, CPG's parent company says, "Russ was a true company man focused on ContainerPort Group's mission: To become intermodal's best by achieving excellence in all we do. He was capable of operating lift machines, dispatching trucks, presenting to the Board of Directors and everything in between."
Graef's leadership, dedication, and ability to get into the day to day details helped bring the company to its leadership position in the market. Hunger continues, "Having been active in the industry for over 45 years – Russ has touched many lives, enjoyed countless friendships and made a lasting impact on many with his creativity and passion for solutions."
Bob Leef, Senior V.P. East, commemorates Graef stating, "Russ valued people, employees and family above anything else. He would always go the extra mile when anyone needed help or guidance. I will miss a great boss, mentor and friend."
It was Graef and his team's vision to provide customers with nimble and responsive intermodal solutions – a concept which took off, propelling CPG to become a leading provider of container drayage throughout the United States.  "Russ was a visionary long before the term was widely used in our industry. We are all very fortunate and blessed to have had him as a fearless leader – one who always led by example," states Jim Kramer, Senior V.P. Midwest, embracing Graef's legacy.
Graef forged the organization's culture of operating as a national company run by local talent. It is this culture which has been one of CPG's greatest keys to success, empowering the company to stand the test of time.  Kramer remarks, "Russ believed in all of us, believed in our ability to be great. He would see people not as they are, but what they could become. He was our teacher, and the lessons he taught us will always live on within CPG."
Throughout his career, Graef was also very active in a number of industry associations.  ContainerPort Group's CFO Glenn Fehribach states, "Russ was also a tremendous contributor to the trucking industry, serving on various boards and committees, offering unique perspectives and passionately challenging the status quo! I will sorely miss Russ' passion, partnership and friendship." Graef held leadership roles with the Intermodal Association of North America (IANA) and served on the Board of Directors of the American Trucking Association's Intermodal Motor Carrier Conference (IMCC). He was also a founding board member of the North American Chassis Pool Cooperative (NACPC).
Graef's enduring ambition for ContainerPort Group was to build a visionary company dedicated to providing innovative cargo transportation and freight services while delivering the highest level of customer service available in the industry. We will continue on with his legacy, embracing the unique culture he created that will sustain us for many years to come.
Notes of remembrance can be sent to the company at info@www.worldshipping.com.
About ContainerPort Group
ContainerPort Group, headquartered in Cleveland, Ohio, is a leading provider of services to the container shipping industry and is celebrating over forty-five years of operation.  CPG provides both motor carrier services and terminal services (container depot, CY, equipment maintenance) to ocean carriers, railroads, shippers/receivers, and freight intermediaries.  CPG operates facilities and terminals in twenty distinct geographic markets throughout the Midwest, Ohio Valley, Northeast, Southeast and Gulf regions.
For more information, please visit www.containerport.com
CONTACT:
Jenna Porostosky (ContainerPort Group, Inc.)
Tel: 440-895-8228
Email: marketing@worldgrp.net