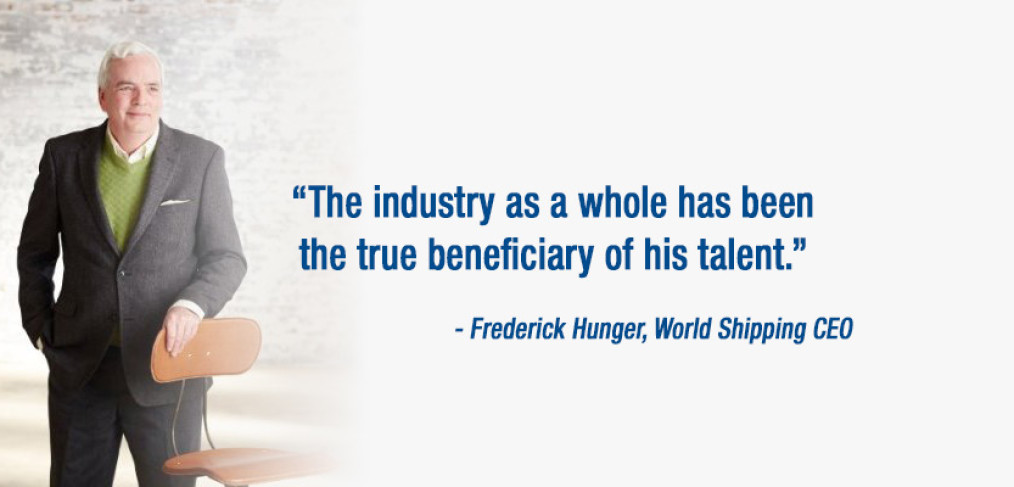 CLEVELAND, OH – August 22, 2017 – World Shipping, Inc. announced today that Dennis "Doc" Mahoney has elected to retire from his position as Vice President, Operations, after 24 years of service with the company.
"Over his long career, Mahoney has assembled an unrivaled reputation for his passion and devotion to building our Vessel Operations Division into what it is today," said Frederick Hunger, World Shipping's CEO. "The industry as a whole has been the true beneficiary of his talent. We wish him and his wife Debbie all the best as they enjoy the fruits of retirement."
Mahoney has worked in the maritime industry for over 40 years and has spent his career as a vessel agent with Great Lakes Overseas, worked as a stevedoring foreman at Great Lakes International, and managed the Cleveland office of Fedmar International. Since 1993, Mahoney has lent his talents to the World Shipping team, where we have all benefited from his persistence and dedication to finding solutions.
Mahoney enjoyed the diversity of the job, stating, "it takes an appreciation and understanding of what it takes to get the job done to realize the importance of everyone's role." He was instrumental in expanding the vessel operations department in Chicago, and more recently in Hamilton, Ontario (Canada). With the leadership of Jackie Csiszar, Director of Vessel Agency Operations, World Shipping will continue its success as the maritime concierge for all Great Lakes Ports.

About World Shipping, Inc.
Since 1960, World Shipping has been active in serving shippers and receivers of international cargo operating in multiple segments, including vessel agency operations, freight forwarding, ocean freight, trucking, rail operations, warehousing and distribution, bulk liquid international logistics, and customs clearance.  Headquartered in Cleveland, OH, The World Group includes World Shipping, Inc., ContainerPort Group, UWL, Inc., World Distribution Services, and NewPort Tank Containers.
For more information, please visit www.worldshipping.com.