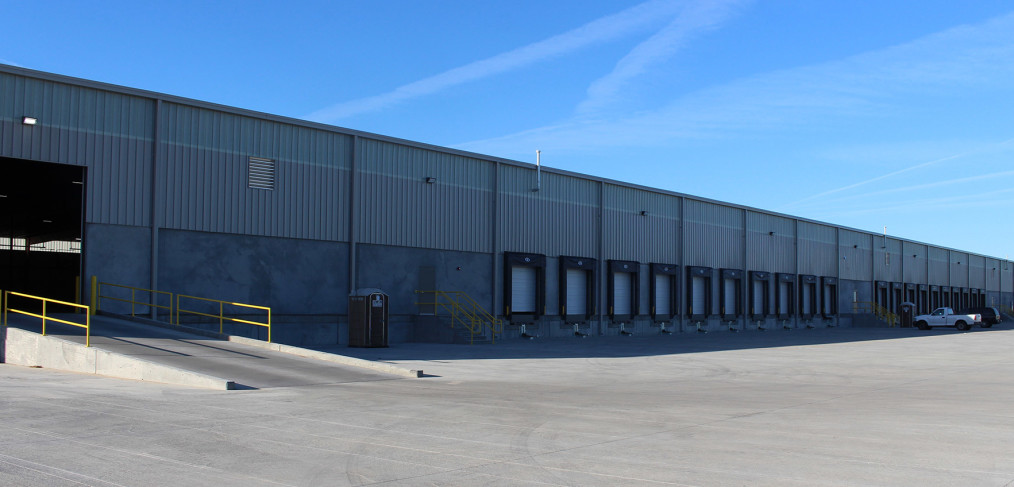 CLEVELAND, OH – May 24, 2017 – World Distribution Services (WDS) is pleased to announce the relocation of its larger and newly built warehousing and distribution facility in Savannah, GA, close to the Gateway of American Commerce, the Port of Savannah. The state-of-the-art 150,000 square-foot facility, with contiguous expansion space, is now fully operational.
Located just 5 minutes away from the Port of Savannah with easy access to the Interstate, the new WDS Class-A facility boasts 20 dock doors, increased security with cameras, dock height and ground level access, and indoor loading, crossdock and transload capabilities. It is also Liquor Permitted, USDA and FDA Certified. All of these features enable WDS to provide exceptional warehousing and distribution services for customers in the machinery, chemical, automotive, food, beverage, and apparel industries. Previously WDS was leasing a 100,000 square-foot warehouse in Savannah, GA that has now transitioned to the new location with room to grow.
The transition was spurred to meet the increasing need for warehousing and distribution space in the region. According to JOC, growing Asian import traffic and e-commerce have been fueling the demand for space, with the port of Savannah having its busiest year ever in loaded container traffic in 2016, handling 2.94 million twenty-foot equivalent container units, a 2.5 percent increase over the prior year.
"We are pleased to have taken another step forward in executing our strategic expansion plans on the US East Coast," said Senior Vice President, John Morrow. "A critical part of this development was to ensure we secured additional contiguous space to grow into. The recent deal includes 100,000 square feet of expansion space in addition to the current 150,000 sq. ft. warehousing space. This will allow us to continue our commitment supporting our clients' distribution needs in the Southeast. Our clients' businesses are growing, and so is their need for warehousing space. We are here to meet that need now and in the future."
As part of The World Group, WDS also expanded their logistics network with their intermodal drayage company, who have added a significant number of trucks into the market to support WDS and World Shipping clients. WDS continues to bring competitive advantage to the Savannah market and enjoys becoming an active member in the local maritime logistics community.
The new facility is located at:
World Distribution Services
100 Morgan Lakes Industrial Boulevard
Savannah, Georgia 31322
ABOUT WORLD DISTRIBUTION SERVICES – WDS
World Distribution Services (WDS) is a leading provider of creative domestic and global supply chain solutions, specializing in warehousing and logistics. WDS possesses the facilities, network, equipment, expertise and, most importantly, a team of professional, talented staff whose mission is to exceed customers' expectations. In addition to the WDS corporate headquarters located in Cleveland, Ohio, WDS offers 11 strategic warehousing locations across the United States including most major East Coast, Gulf and West Coast port locations. The company also operates three intermodal Class I rail facilities in the Midwest and Columbus, OH that offer bulk transload services, specialized heavy and oversize transloading capabilities and private intermodal rail service. WDS is a division of The World Group, leveraging over 55 years of collective experience in providing cargo transportation services across the globe.
For more information, please visit www.worldds.net.
Contact: