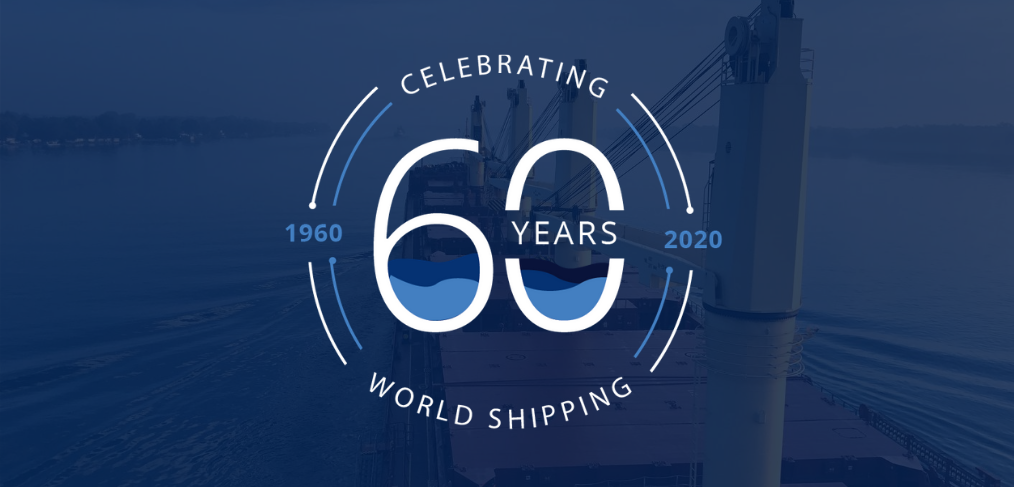 CLEVELAND, Ohio – World Shipping, Inc. is proud to announce and celebrate its 60th anniversary on the shores of Lake Erie. From its founding activity of vessel agency services on the Great Lakes, the company has grown to become an international organization managing complex international supply chains.
Founded by Jack E. Hunger in 1960, the company has adapted its business offerings through the years to meet the needs of its customers in an ever-changing logistics and transportation landscape. An intense focus on customer-driven solutions and a commitment to being an employer of choice continue to drive World Shipping to this day.
"World Shipping has been built from the ground up here in Cleveland, and now we truly have global reach." offers Jackie Csiszar, Vice President of Operations. "We've sustained our success thanks to great employees with a passion for excellence, and we are positioned to continue that success for another 60 years."
With its longevity comes experience, which World Shipping passes along to its customers through accurate and prompt service. Years of working on the Great Lakes has resulted in a deep knowledge of local conditions, both in the U.S. and Canada, which has allowed its vessel agency division to expand into new fields of business, including cruise ship agency, project logistics, and grain forwarding.
World Shipping, Inc. is a operating entity of World Group LLC.  World Group's operating entities serve its core import and export customers in the international supply chain with logistics services, ocean freight, air freight, customs clearance, warehousing and distribution, container depots, and drayage, while utilizing its proprietary state-of-the-art freight visibility platform, WorldScope.
About World Shipping
World Shipping, Inc. is an independent shipping agency (Great Lakes Vessel Agents & Canadian Vessel Agents) specializing in vessel operations, APIS/AMS/ACI/ENOA/D, grain forwarding and project logistics. Part of World Group, LLC, it is headquartered in Cleveland, Ohio.