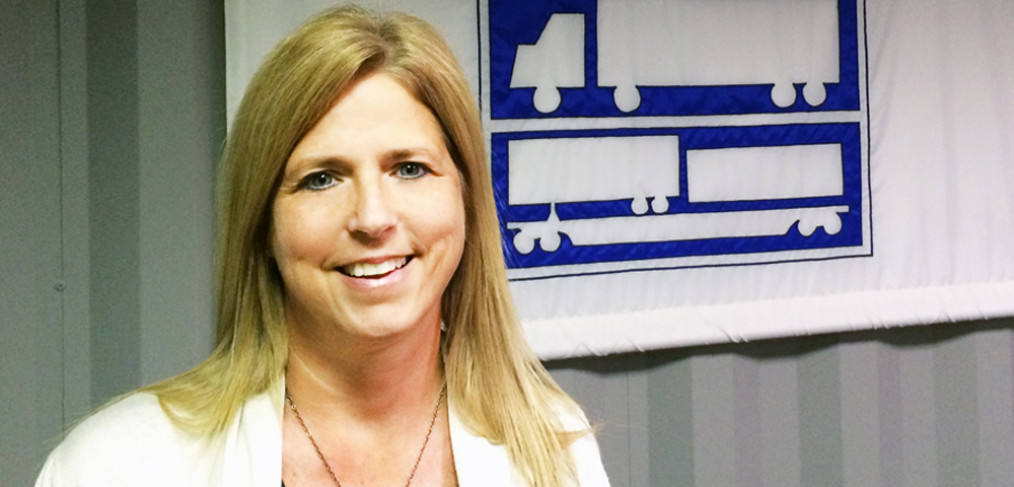 ContainerPort Group Welcomes Lisa McCaffrey to Team
CLEVELAND, OH (April 22, 2015) – ContainerPort Group, Inc. (CPG) announces the addition of Lisa McCaffrey as she joins the CPG team as Regional Business Development Manager – Ohio Valley.
"CPG's Ohio Valley operations play a pivotal role in our company's inland service offerings, and I am thrilled to have Lisa's abilities to aid in growing that business. Her experience will ensure that we continue to provide the best service possible to our customers in this area," says CPG Senior VP Commercial, Jim Kramer.
McCaffrey joins CPG from parent company World Shipping, where she worked as an agency representative for CSAV and United Arab Shipping. With nearly 25 years of experience in the global shipping business, she has elevated from her initial role – where she provided sales support – to traveling the world as she built critical relationships with multinational corporations, implemented sales strategies, conducted contract negotiations and all the while exceeded her customers' expectations.
In her new role, McCaffrey will continue to work out of CPG's Cleveland office with account responsibilities for trucking services in that market as well as Detroit, Columbus, Cincinnati and Louisville.
"Great customer relationships are built on trust," says McCaffrey, "Once you build that trust, your client knows that you'll deliver for them time and time again. I always listen to the customer to know their needs – and then I build upon them to give them service they won't receive through a competitor."
For more information, visit www.containerport.com
About ContainerPort Group
ContainerPort Group, Inc. headquartered in Cleveland, Ohio, is a leading provider of services to the container shipping industry and is celebrating its 44th year of operation. CPG provides both motor carrier services and terminal services (depot, CY, equipment maintenance, rail ramp operations) to shipping lines, railroads, shippers/receivers, and freight intermediaries with concentration on international cargoes. CPG operates facilities and terminals in 17 distinct geographic markets throughout the Midwest, Ohio Valley, Northeast and Southeast regions.
For more information, visit www.containerport.com
Contact
ContainerPort Group, Inc.
James R. Kramer
Senior Vice President, Commercial
440.895.8145
###