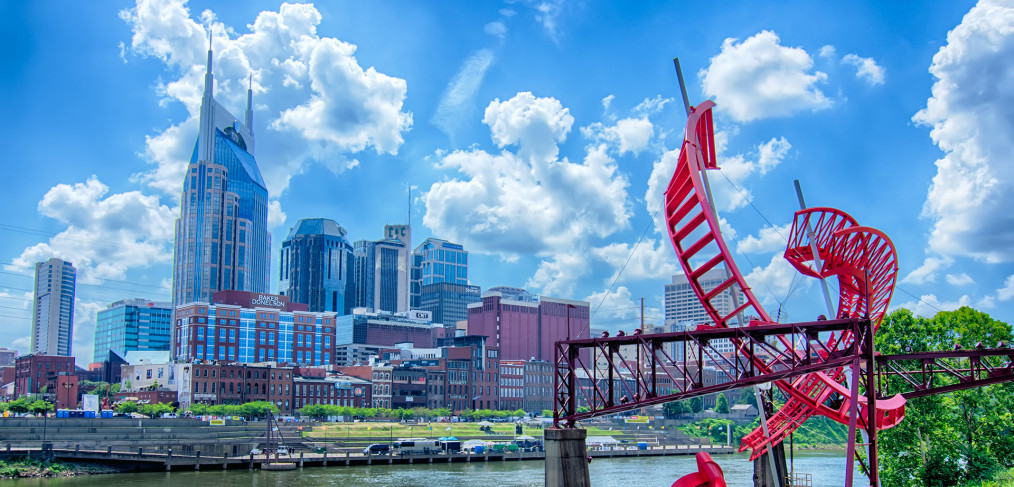 Cleveland Asset-Based Forwarder, UWL, Expands Operations into Nashville, Tennessee
Press Release
CLEVELAND, OH (March 29, 2017) – UWL, Inc. has expanded operations into Nashville, Tennessee. UWL manages a network of its own drayage and warehouse operations across the USA, and links their assets to their forwarding operations to help control risks and costs to their end clients.
The new location came to fruition in the fourth quarter of 2016, solidifying UWL's presence in the South and complementing their Ohio Valley and U.S. East Coast (USEC) operations. Recently, UWL also expanded their trucking capacity for drayage in the Memphis and Nashville areas, bringing this region unparalleled access to the world through UWL's world-class transportation infrastructure.
Michelle Street, UWL's General Manager, believes this new location holds substantial opportunities for the company. She states, "The beauty of Nashville is that it doesn't depend on one sector for the city's economy to thrive. You have several major companies that are headquartered in Nashville, including Bridgestone, Dollar General, Cracker Barrel, Nissan North America, Tractor Supply and many others. This is an exciting time for UWL Nashville to capitalize on the city's growth."
By expanding regionally, UWL also avoids centralized automation and builds upon their customer-oriented culture, keeping their services close to clients. Street adds, "By using regional offices staffed with local talent, we ensure that every member of our team is knowledgeable in the market. This allows us to provide personalized, courteous, and attentive customer assistance – a 'live' person with whom the client can connect that is familiar with the region."
Nashville is most notably known as a music epicenter, earning it the nickname "Music City." The city also is a center for health care, banking and transportation industries that touch several multinational corporations and their respective Tier II and Tier III suppliers. Since Nashville is centrally located to serve major cities within Kentucky, Alabama, Georgia, North Carolina and Arkansas, it opens up additional Southeast distribution channels to UWL.
On April 13th, UWL Nashville will officially commemorate their new office with an invitation-only open house. UWL Nashville is "here and here to stay", says Vice President of Global Operations, Joe Pugh. The open house will offer an introduction to clients as well as host vendors, including local drayage companies.
Open House: Thursday, April 13th
Hours: 10:00 – 14:00 CST
Location: UWL Nashville Office
The Nashville office offers all of UWL's world-class products and services, and is located at:
UWL Nashville
10579 Cedar Grove Rd., Suite 120
Smyrna, TN 37127
sales@shipuwl.com
(615) 994-0900
Michelle Street, General Manager
About UWL
UWL is a full service, asset-based global 3PL. We are fully licensed and bonded to provide freight forwarding, customs house brokerage, ocean freight (FCL, LCL), bulk liquid logistics, supply chain visibility, vessel chartering services and project cargo and airfreight internationally. We also provide road and rail freight, overweight cargo solutions, domestic truck brokerage (FTL/LTL), warehousing and distribution using our network of 20 warehouses strategically located across the U.S. We use technology to tie these services together to provide worldwide, integrated solutions. UWL is headquartered in Cleveland, Ohio with additional management offices across the U.S., Asia, Europe and South America.
UWL is a subsidiary of World Shipping Inc., an industry leader since 1960 with over 55 years of market experience dedicated to providing innovative cargo transportation and freight services while delivering the highest level of customer service available in the industry. Headquartered in Cleveland, OH, The World Group of Companies include World Shipping, Inc., ContainerPort Group, UWL, World Distribution Services and Newport Tank Containers. The World Group provides seamless end-to-end solutions with maximum control of the supply chain.
CONTACT
Duncan Wright (UWL)
President
(440) 895-8286
d.wright@shipuwl.com
Joe Pugh (UWL)
VP, Global Operations
(615) 538-0444
j.pugh@shipUWL.com