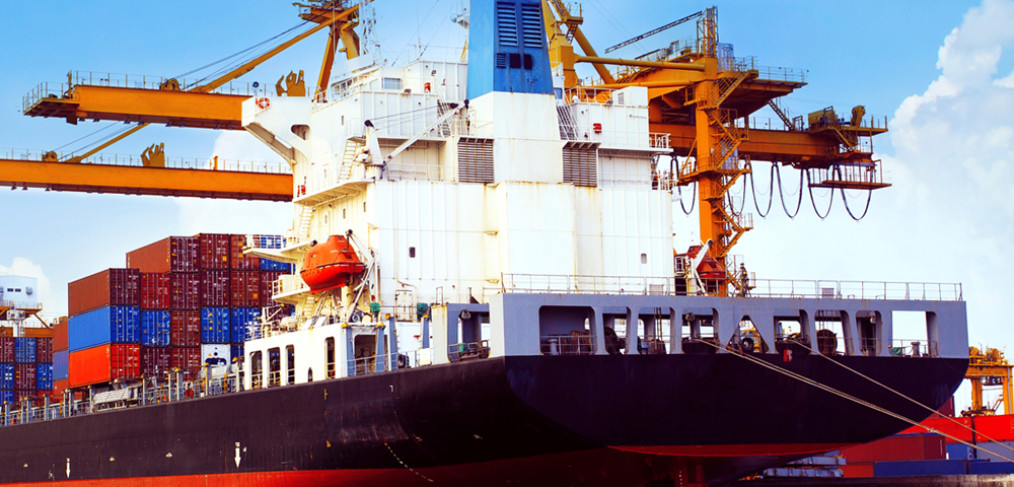 UWL Receives DDTC Broker Registration, Opens New Business Channel to Service Defense-Related Customers
CLEVELAND, OH (January 12, 2016) – Asset-based freight forwarder, UWL, has announced that they recently received a Directorate of Defense Trade Controls (DDTC) broker registration. This notable classification is a necessary step in providing ITAR compliant services to customers. This classification allows them to assist customers in need of safely, securely and legally transporting defense-related articles and services included on the United States Munitions List (USML).
UWL's Albena Dimitrova, Director, Global Network, cites this as an important addition to the company's growing breadth of services: "At UWL we find ourselves constantly innovating to meet customer needs. We strive to make sure that there is no move in which we do not have the proper expertise or certifications to meet desired outcomes. Obtaining our DDTC broker registration opens us up to work with new customers – and assist current customers in new ways. We're thrilled to be able to offer this new service."
UWL will be represented at the Shot Show Convention taking place January 19th through 22nd. This show is the world's premier exposition of combined firearms, ammunition, law enforcement, cutlery, outdoor apparel, optics as well as related products and services. The Shot Show attracts buyers from all 50 states and more than 100 countries.
This certification goes into effect immediately. Business inquiries may be directed to Jane Colazzo, SVP Global Sales.
For more information, please contact marketing@shipUWL.com
About The International Traffic in Arms Regulations (ITAR)
The Department of State is responsible for the export and temporary import of defense articles and services governed by 22 U.S.C. 2778 of the Arms Export Control Act ("AECA"; see the AECA Web page) and Executive Order 13637. The International Traffic in Arms Regulations ("ITAR," 22 CFR 120-130) implements the AECA. The ITAR is available from the Government Printing Office (GPO) as an annual hardcopy or e-document publication as part of the Code of Federal Regulations (CFR) and as an updated e-document.
ITAR is a set of US Government regulations that control export, import, and temporary movement of defense-related articles and services on the United States Munitions List (USML). The DOS interprets and enforces ITAR to safeguard US national security and further US foreign policy objectives. All US exporters and brokers are required to register with US DOS to provide the US Government with necessary information on who is involved in certain manufacturing and exporting activities.
Shipments subject to International Traffic in Arms Regulations (ITAR) require filing Electronic Export Information (EEI) to obtain an Internal Transaction Number (ITN) from the US Government regardless of value per Department of State 22 CFR 123.22 Filing, retention, and return of export licenses and filing of export information. UWL can assist you with exports of commodities subject to ITAR regulations once all requirements have been met. Streamline your process to save time and extra steps with shipping through UWL.
About UWL 
UWL is a full service, asset-based global 3PL. We are fully licensed and bonded to provide freight forwarding, customs house brokerage, ocean freight (FCL, LCL), bulk liquid logistics, supply chain visibility, vessel chartering services and project cargo and airfreight internationally. We also provide road and rail freight, overweight cargo solutions, domestic truck brokerage (FTL/LTL), warehousing and distribution using our network of 20 warehouses strategically located across the U.S. We use technology to tie these services together to provide worldwide, integrated solutions. UWL is headquartered in Cleveland, Ohio with additional management offices across the U.S., Asia, Europe and South America.
UWL is a subsidiary of World Shipping Inc., an industry leader since 1960 with over 55 years of market experience dedicated to providing innovative cargo transportation and freight services while delivering the highest level of customer service available in the industry. Headquartered in Cleveland, OH, The World Group of Companies include World Shipping, Inc., ContainerPort Group, UWL, World Distribution Services and Newport Tank Containers. The World Group provides seamless end-to-end solutions with maximum control of the supply chain.
For more information, please visit www.shipUWL.com.
###